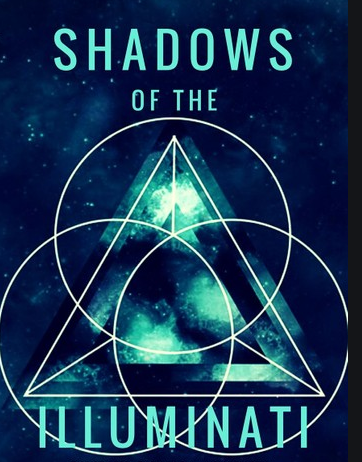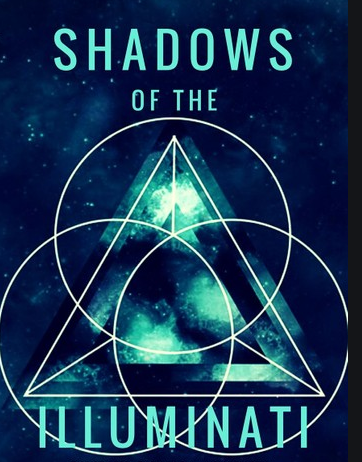 The duality consciousness is the mindset of the power elite. The 'power elite' aim to own and control as much of the world's wealth as possible. They will happily bleed the people dry in order to enrich themselves. Probably more than half of the world's political leaders are members of the power elite – who include fallen angels. They dominate the world of banking and finance, science, religion, commerce, the media and entertainment industry, the food industry, the pharmaceutical industry, the oil industry, education; the military, the secret services, the higher echelons of the civil service and all the principle international organizations like the United Nations
Probably more than half of the world's political leaders are members of the power elite – who include fallen angels. They dominate the world of banking and finance, science, religion, commerce, the media and entertainment industry, the food industry, the pharmaceutical industry, the oil industry, education; the military, the secret services, the higher echelons of the civil service and all the principle international organisations like the United Nations, the World Bank, the International Monetary Fund, the Bank of International Settlements and many charitable foundations that serve as front organisations for the dark aims and nefarious activities of the power elite. They are also behind
We shall know them by their fruits for they represent everything that freedom and love are not. The tentacles of the power elite's anti-Christ agenda reach into every aspect of life on Earth such that a full description of their activities would fill the pages of many books.
Freemasons and Illuminati Lucifer, and have taken on the consciousness of the anti-Christ, which is everything that is not of God and that opposes God. For they have brought their pride and thus their rebellion against God's Will and God's Laws to Earth.
The 'power elite' aim to own and control as much of the world's wealth as possible. They will happily bleed the people dry in order to enrich themselves. In their eyes the poorer others are the more superior and richer they feel. They are like a band of vicious 'robber barons' intent on stealing our incomes our assets and our freedom.
The level of contempt these Illuminists have for the Children of the Sun is demonstrated by their description of us as 'useless eaters'.
When you look around and wonder why the world is in such a mess, where nothing seems to work, where there is poverty, spiritual decay, greed, tyranny, exploitation and war, you will understand that this is not God's doing. It is the work of the fallen angels who determined that they would prove God wrong by destroying his creation – the Mother and the manchild.
For theirs is the consciousness of anti-Christ and anti-Being that is behind the persecution of women and the blaming of women for all the ills of the world. It is these followers of Lucifer, called the Illuminati, who are the 'accusers of the brethren' and who condemn others for witchcraft, when in truth they are the practitioners of the greatest wickedness and evil. It is also these fallen ones who preach that women should walk behind men because they are lesser beings when the truth is that men and women are equal. The power elite and Illuminati are one and the same. They embody the consciousness of the fallen angels, for in the main they are fallen angels, and this consciousness is born of separation from God, of
selfishness of anti-love and of anti-Christ. It is the consciousness of pride with all its many garments. It is the "… way that seemeth right unto a man, but the end thereof are the ways of death" – Proverbs 16:25.
"The power elite's aim is to own everything and thus control everyone."
The reality is that everything on this planet has been set up to keep us from knowing the truth about who we really are and why we are here. But, as these fallen ones are now discovering, seven billion voices cannot be silenced and seven billion people moving forward into the light is a force with which they cannot contend. The greatest battle that has ever been fought and that is still being fought on Earth is the battle for free will – for the right to choose how we live our lives. The dualistic argument that people can only be safe if their freedoms are taken away is a Luciferian concept that originated with the rebellion of the wisdom angels who waged war in heaven over this issue and who wage war still, here on Earth. But it is a war, nevertheless, that they shall not win, for they shall not pass!
In his book The Soulless One, Mark Lyle Prophet, an anointed messenger for the Ascended Host until his ascension in 1973, tells the story of an alien race called the Anunnaki who colonised Earth aeons ago and used their skills as geneticists to create a slave race of 'human' automatons. These mechanised beings looked exactly like we do today as their genetic makeup was based on human DNA, but the codes were altered to make them compliant.
They were disconnected to low vibrate In negative mode ninety five per cent Denied their pleasure of spice and fruit
The Power Elite
So that what remained was of bitter root.
They did not carry the threefold flame because they were not created entirely in the image and likeness of God, but, because they had the christic seed that the Children of the Sun have, God gave them his light so that they could walk upon Earth. God also made it possible for them to progress up the spiritual ladder by multiplying their talents and to receive the threefold flame, once they had attained a certain higher level of consciousness. By granting mechanised man life, it was God's will that they should transcend themselves and become more than their Anunnaki creators had intended. Indeed, it was God's desire that they should break the bonds of their enslavement. And so it is that by God's grace and mercy's flame all those in embodiment on Earth today have the opportunity to become co-creators with God and thus to bring heaven to Earth. Mechanised man is still incarnating here and probably makes up the bulk of the world's population today.
HALF-MAN & HALF-BEAST & THE SINKING OF ATLANTIS
When the Anunnaki designed mechanised man they 'switched off' nearly all of their potential for spiritual growth but left just enough for these beings to function properly and receive God's light. As a consequence of this tampering, mechanised beings are characterised by their lack of sensitivity, self-centredness and "I'm alright Jack" attitude to life. However, they make excellent actors and mimics and can just as easily be led down the left-handed path that leads to death as the right-handed one that leads to eternal life. My point is that mechanised man is easily influenced, which is important for the salvation of this planet.
The Anunnaki first invaded Earth about half a million years ago and have been coming and going ever since – though not in the last two decades. They are essentially a warrior race with a history of conquest in our solar system and elsewhere in the Milky Way. Their creation story is that they have a right to go where they please and take what they want without any care or concern for the people and planets they subjugate and/or destroy. They are cold-blooded beings and operate a rigid class system. They love pomp, ceremony and pageant and are expert in mind control.
The Anunnaki have been incarnating in human bodies here for a long time now as have many other races from planets across the cosmos. On Earth most of us strive to live in peace and harmony. We have no memory of who we are or where we are from. But what many people are now realising is that there are dark forces at work on Earth who are intent on stopping the divine plan for this planet from manifesting, and that the source of this evil is the consciousness embodied by the fallen angels. Apart from the fallen angels in embodiment this consciousness is also common to the Anunnaki and elements within the laggard races and others who have also incarnated here in human bodies. What is taking place now is a battle for supremacy between these forces of darkness and the warriors of light who have come here with Sanat Kumara and who carry the sword of truth in their right hands.
They are the 144,000 mentioned in the Bible. So what is the relevance of all this deep history to the economy and restoring it to perfect health? Well, in order to solve any problem we need to first establish the nature and cause of the problem – meaning that we need to know what is really behind it. Dealing with the symptoms of sickness may bring some relief but it will not cure the disease. What we must do is find the root cause. And to do that we have to position ourselves so that we can see the big picture, for then the remedy is so much easier to see. I will be returning to this subject in
THE DUALITY CONSCIOUSNESS
The duality consciousness is the mindset of the power elite. It is the thinking that the ends justify the means and that it is perfectly acceptable to break God's Laws
if it serves the so-called 'greater good'. It is the belief that you can remove evil by doing evil and that you can guarantee the freedom of a country's citizens by passing laws that take their freedoms away. In America the Patriot Act and the National Defense Authorization Act (NDAA) are good examples of this mentality as, under the 'Prolonged Detention Order', citizens can be detained by the military indefinitely without trial, having committed no crime. They only have to be suspected of doing something that the government does not like to have all their rights under the Constitution and the Bill of Rights taken away. The NDAA even permits citizens to be tortured and murdered by the government, without due process of law. The duality consciousness is the absurd notion that it is justifiable for one country to invade another to change the regime, without first asking the people if that's what they want, and then to use 'shock and awe' firepower that kills hundreds of thousands of that country's citizens and then to boast to the wider world that you have done so for their benefit and not the profit of your own corporate sponsors.
STRATEGIES
Everything that fallen angels have done and are doing now is focused on proving God wrong for giving humankind free will. So their objective is to get us to fail on every level so that the divine plan for each person and the planet as a whole does not manifest. To achieve this they have tried to imprison us in a false world, a counterfeit
The Power Elite's Plan
kingdom that has been constructed on foundations of sand so that its structures have no strength, no substance and thus no permanence. It is an illusory mis-created world riven with deception and half truth. Jesus and all the other spiritual teachers came here to bring us the truth because the fallen angels have spent aeons feeding us everything but the truth. Their basic plan has been to divide us in order to conquer us so that they can then control us. And once they can control us they will have won because then we will no longer be able to exercise our free will. Removing our freedom and thus preventing this new Golden Age of Freedom from manifesting is their most cherished aim. The fallen angels' time is short. For they have been judged and when they take their leave of the Earth by physical death they will go to the second death and thus be permanently extinguished as individual life streams. Both Lucifer and Satan (who were separate beings) have already gone that way and are no more.
THE MARK OF THE (MONEY) BEAST
What we have seen in the last fifty years or so has been a substantial increase in the efforts of the power elite to bring the people of this planet under their control. What we know, from accounts given by ex-members of the Illuminati, is that the power elite have a strategic plan, which is basically to own everything and control everyone. And the reality is that they stand a chance of achieving these aims if we allow them to establish their New World Order and one world money system prophesied in Revelation: '
"And he caused all [beast] both small and great, rich and poor, free and bond to receive a mark in their right hand, or in their foreheads: And that no man might buy or sell save he that had the mark or the name of the beast, or the number of his name (666)." – Revelation 13:16-18